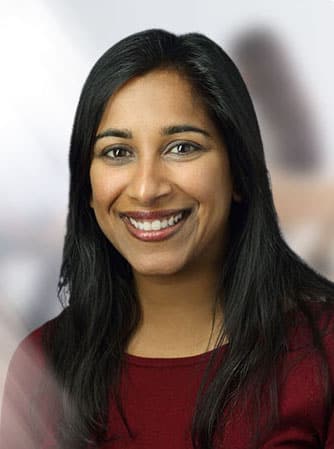 Dr. Aditi Vijay, ED.M.,PH.D.
Clinical Psychologist
Dr. Vijay is a licensed clinical psychologist who specializes in using evidence-based approaches in the treatment of psychopathology. She holds a faculty appointment at the Georgetown University School of Medicine and is the founder of a private clinical practice in New York City. Dr. Vijay began her career as a Teach For America teacher in the South Bronx and this experience continues to impact how she works with people.
She earned her undergraduate degree in History and Psychology at the University of Michigan, Ann Arbor, a Master of Arts in the Teaching of Social Studies at Columbia University, a Master of Education, with a specialization in Risk and Prevention, at Harvard University, and her doctorate in psychology at the University of Nevada, Reno. She completed her predoctoral internship at the Department of Veterans Affairs, Maryland Health Care System/University of Maryland School of Medicine where she received the award for Outstanding Intern of the Year.
Dr. Vijay has received training in cognitive-behavioral approaches to the treatment of psychopathology. She has expertise in Acceptance and Commitment Therapy, Prolonged Exposure for Trauma, Cognitive Processing Therapy for Trauma, and Dialectical Behavior Therapy. Dr. Vijay has extensive experience in providing, supervising and training in DBT and evidence-based trauma-based interventions. She has consulted on the implementation and practice of DBT in a variety of settings including schools, residential treatment facilities, juvenile justice organizations, hospitals, and private practices. She has conducted large scale trainings in DBT to clinicians and state-level agencies. She consults and trains clinicians in implementing adherent DBT, developing and implementing their own DBT programs, and on improving DBT consultation team practices.
Dr. Vijay is a member of the Association for Behavioral and Cognitive Therapy and the Anxiety and Depression Association of America. She is a member of Marsha Linehan's Strategic Planning Committee for DBT. She serves on the Board of Directors for the National Education Alliance for Borderline Personality Disorder, the International Society for the Implementation and Teaching of Dialectical Behavior Therapy and the Center for Trauma and Stress Education. Dr. Vijay will co-chair the Annual Meeting of the International Society for the Implementation and Teaching of DBT in 2022 and 2023.